While the Sealife Micro 3.0 and Reefmaster 4K (RM4K) offer some great features for taking high quality photos and videos underwater, there are times that you may want to improve the quality of the focus, field of view, and angle of your subject matter. Here are the "what and why" of the optional external lenses that are available for the Micro series of cameras and the RM4K camera.
Let's start with a few definitions for a better understanding of what the lenses are doing...
Field of View - Imagine you're on land trying to take a photo of a large group of people. You can't get them all in the shot, so you back up a bit in order to get them all into the camera's field of view. Under water it works the same way, except the further you are from your subject, the more water that is between your camera lens and the subject. More water equals more backscatter (those pesky particles in the water that show up in your photo/video) and less light on your subject. Increasing your field of view will allow you to get closer to your subject without cutting off the edge of your subject.
Focus Range - How close you can get to your subject before it gets out of focus. You may not notice it out of focus when taking the photo/video because the screen on your camera is so small. But once you look at it on a larger screen, such as a computer or TV, then you'll notice it out of focus. Adding the external lens will allow you to get closer to your subject and remain in focus.
Straight Line Distortion - Because the lens will focus more in the centre and lens on the edge, it can sometimes cause straight lines to appear "bent" or "curved". This may not be an issue with most underwater subjects, but it will be noticeable with the straight lines of the waterline, a shipwreck, the seabed, etc. Different lenses will have varying degrees of this distortion.
---
MICRO 3.0
With No Lens
Wide Angle Lens
Close-Up Lens
Super Macro Lens
Field of View:


100°

143°


less than 100°


less than 100°


Focus Range:


15" to infinity

5" to infinity

6-24" underwater
3-6" above water


4-6" underwater

Straight Line Distortion:

none


minimal

yes

yes

---
RM4K
With No Lens
Wide Angle Lens
Close-Up Lens
Super Macro Lens
Field of View:

100°-156°

196°

more than 100°
with silhouette

more than 100°
with silhouette
Focus Range:

12" to infinity


4" to infinity

6-24" underwater
3-6" above water

3.5-7" underwater

Straight Line Distortion:

none


minimal

yes

yes

---
Lens Caddy - Secure your lens to your camera setup when not in use
Lens Pouch - Safely store your lens while in storage or transit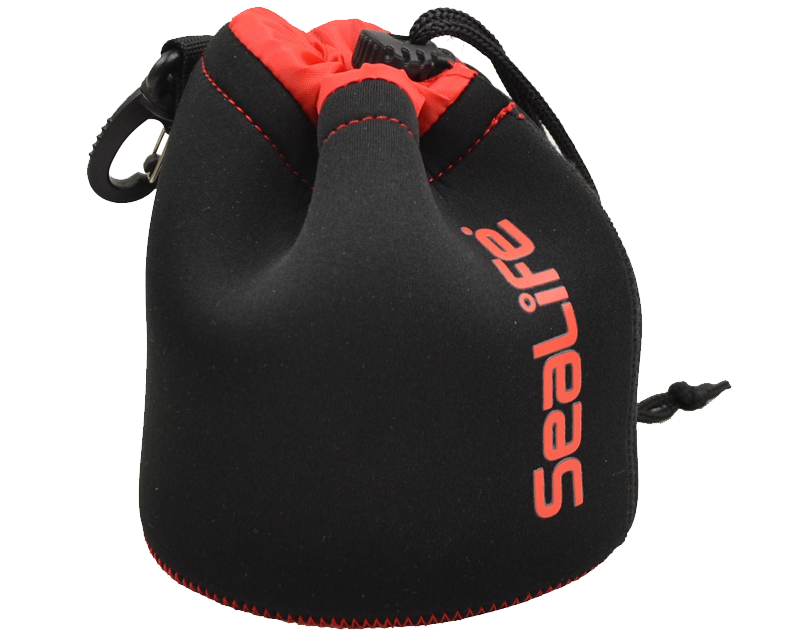 Recent Posts
Underwater photography and video is a great way to capture memories of your diving adventures. It …

As per the Divers Alert Network (DAN):"In an emergency, oxygen first aid can improve outcomes... Are …

Having trouble seeing the fish or reading your dive computer? We have a mask for that! Pre-made …