If there is one piece of gear that I would recommend to any diver, it would be spring straps for your fins. It seems like one of those luxury items that's not really worth spending money on. I mean, how much better could they possibly be?
"Life changing" is how most divers will describe switching from traditional rubber fin straps to spring straps. Why are spring straps so much better than the traditional, rubber straps?
Easier and quicker to remove your fins while in the water, especially important as you try to time your fin removal with the wave and current action of the water and your approach to the boat ladder.
Easier to put your fins on, especially if you're standing on shore or on a dock and need to get them on quickly and effortlessly.
No need to adjust the strap once they're on your boot, the tension of the spring strap will keep them on your boot comfortably and securely.
Bottom line, less struggling to get your fins on and off!
---
How do spring straps works:
---
What models of spring straps are available:
---
How to choose the model of spring strap:
Remove your existing fin clips from your fins. This may include unclipping your strap (if it's a quick release design) and then removing the plastic clip from the fin. Check the design of the round knob on the fin to see which style of spring strap will work the best.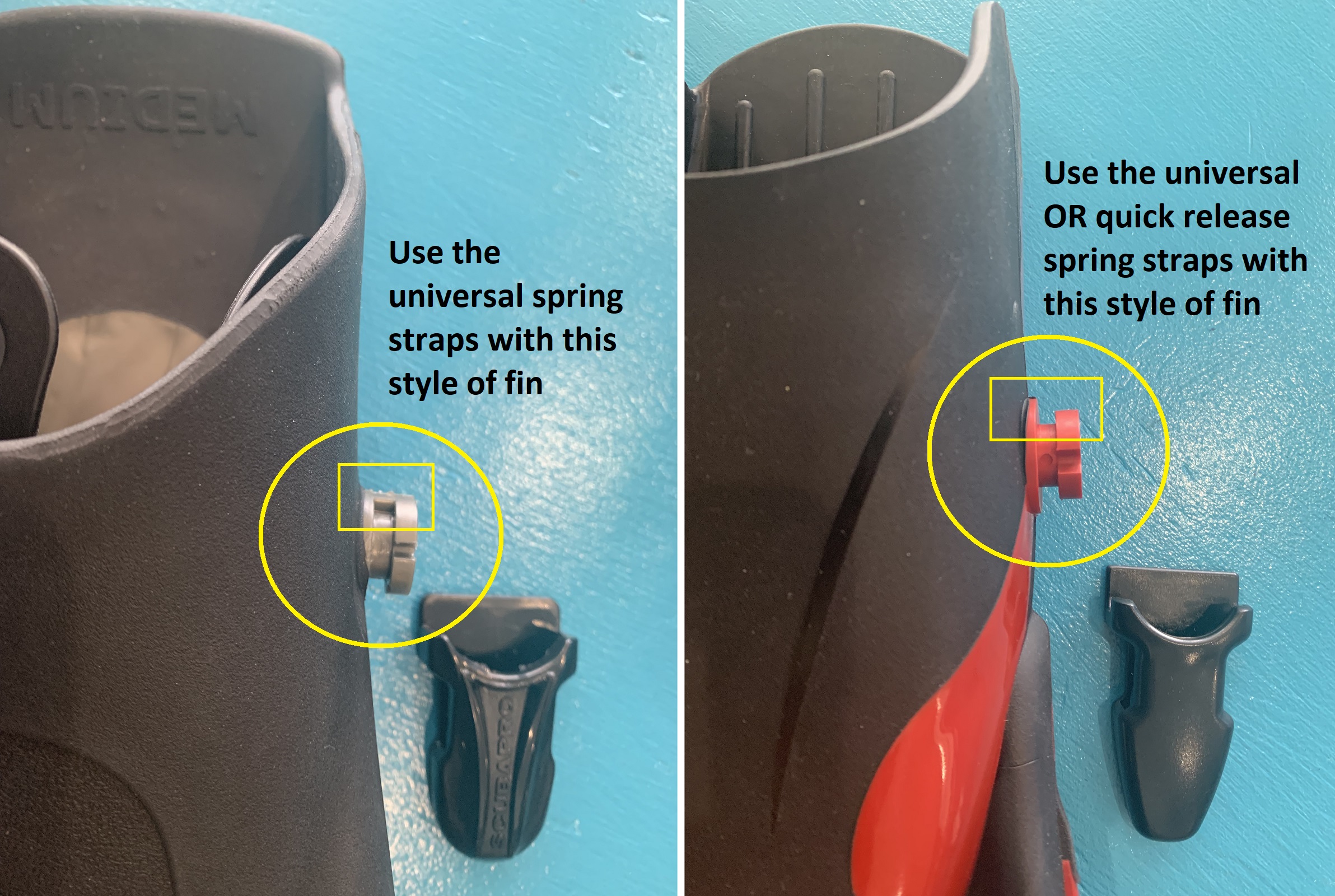 Recent Posts
Having trouble seeing the fish or reading your dive computer? We have a mask for that! Pre-made …

While the Sealife Micro 3.0 and Reefmaster 4K (RM4K) offer some great features for taking high qu …

Because the chemicals in sunscreen can wash off our bodies and potentially harm marine life and cora …